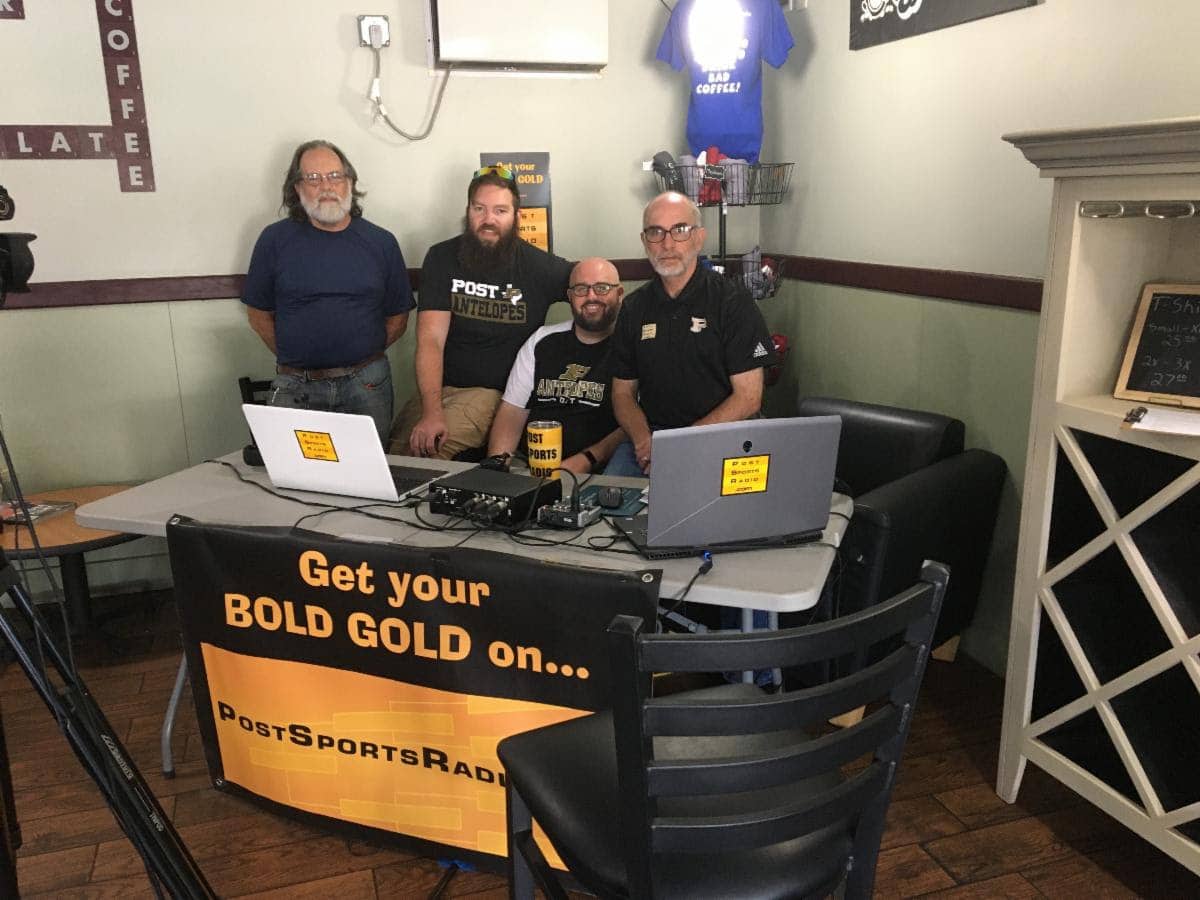 PostSportsRadio.com
Radio Station
Post Sports Radio is owned and operated by Jim Plummer. Post Sports Radio exists to promote the athletic activities and other events at Post High School through audio and video broadcasting. Each day, Jim works to accomplish a list of "to-do's" to keep the broadcasting running and growing. Typically, the day will consist of selling advertising, producing advertising, maintaining the website, scheduling the appropriate personnel for games, communicating with coaches and administrators, and anything else that will pop up. For Jim, broadcasting has been a long time love. He became familiar with broadcasting while pursuing his degree at Texas Tech University. After many years owning and managing Hotel Garza, Jim was able to return his focus to the hobby he loves so much, 16 years ago. Since retiring from his role as the county and district clerk, Jim has been able to increase his focus and time pouring into Post Sports Radio. Although providing access to the bold gold games, and highlighting athletes and area businesses through advertisement is the day to day goal, Post Sport Radio prides itself in being able to offer scholarships to graduating athletes each year. This is the real drive behind the station, to support our Bold Gold athletes.
Jim looks forward to increasing the coverage provided by broadcasting to include even more games and events, and hopefully to encompass other Post Bold Gold Antelope extracurricular activities. Additionally, Jim hopes to be able to increase the amount of scholarships made available to student athletes in the years to come.
More information about Post sports radio can be found at postsportsradio.com. Jim can be reached by email at postsportsradio@gmail.com or by calling 806-781-1911. Jim would like everyone to know that he believes it is by the grace of God and through the support of the numerous sponsors and wonderful fans that Post Sports Radio is able to exist and succeed. He would like to thank everyone involved and welcome anyone considering advertising or supporting Post Sports Radio.