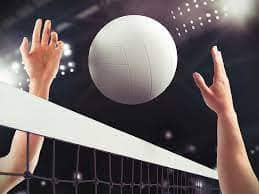 September 19 at Littlefield September 23 vs. Hawley
read more
Garza County is excited about Christmas. We really enjoy this special time of year. The excitement downtown is contagious. The lights are continuing to go up around town. We expect the Lighted Christmas parade will set new records with entries. The prison is adding...
The City of Post is declaring itself to be a West Texas Christmas destination! The holiday lights were turned on November 1st, creating a special trail through the Main Street.  The City of Post is wide open for business!  This past month the city brought in $143,916...
Our prison activity is picking up. Hiring is continuing and another round of jailers training will start very soon. The required jail inspection happened on Friday October 21. We are planning on inmates arriving as soon as possible after that. This project is a great...
The City of Post November Election will have two propositions for the citizens to consider. Proposition A Ballot: "The Legal sale of malt beverages and wine for off-premises consumption only." If approved the proposition will allow beer, wine, and malt beverages to be...
Please let us know if there is a specific topic you would like to see covered in our Quarterly Chamber Workshops for 2023. We are here to serve our members and want your input.
JOB OPENING AT DALBY UNIT
Position: Security Secretary