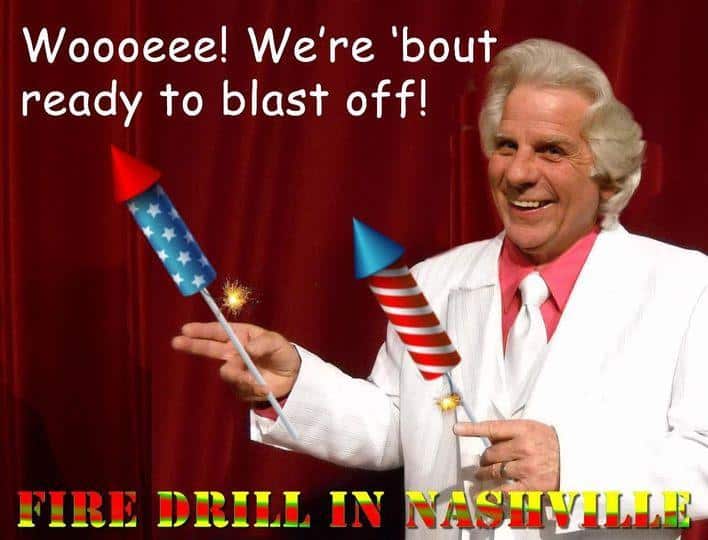 THREE HALLELUJAHS FIRE DRILL IN NASHVILLE
Opening July 15th!
Joey Hallelujah's Revival Crusade has arrived in Music City, USA!
Get ready for explosive results when Joey encounters his estranged son, aspiring country music singer, Shout Hallelujah, and is confronted by an equally irrepressible tent revival evangelist, Sister Lovonya Boudreaux. John K. Pernum is still capturing all the fun for Thee Hallelujahs reality TV show, featuring the whole revival crusade team. Great fun and a great message!
Only six performances, so make your reservations early — July 15th, 22nd, & 29th and August 5th, 12th, & 19th — all performances are at 3:00, Saturday afternoons.
To plan your visit, give Robin a call at 1-877-RAGTOWN (724-8696) or visit our website, www.ragtown.com!